Frequently Asked Questions (FAQ) of Trading on Exness Part 3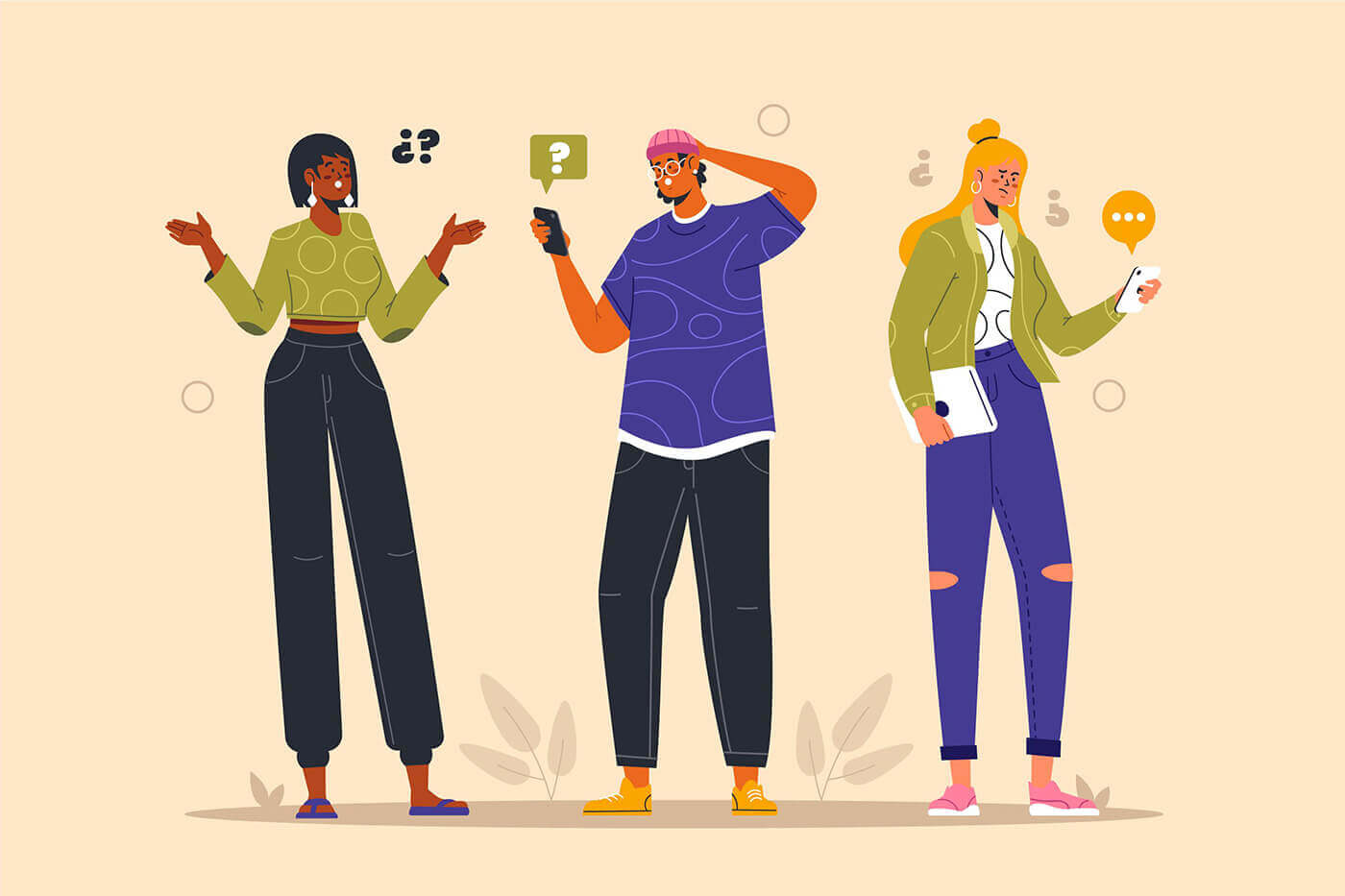 Are CFDs on indices available for all account types?
No, they're not available for all account types. CFDs on Indices are available for Standard, Standard Plus, Pro, Raw Spread and Zero accounts but they're not available for Standard Cent accounts.



Which account types are CFDs on Energies available?
CFDs on Energies are available on
Standard
,
Pro
,
Raw Spread
and
Zero
accounts on both MT4 and MT5.



Which Accounts can be swap free?
Swap free status is automatically granted to Standard, Standard Cent, Pro, Zero and Raw Spread accounts in Personal Areas registered in Muslim countries.
If you are seeing swap charges in these accounts, please contact our Exness Support Team.



What are the suffixes for each account type and the available trading platforms?
Account type
Suffix

Trading platform

Symbol group in MT4/MT5

Execution type

Example

Standard Cent

-c

MT4

Forex_pairs

Market

EURGBPc, XAUUSDc

Standard

-m

MT4 , MT5

Forex_group

Crypto_group

Indices_group

Stocks_group

Energies_group

Market

EURUSDm, XAUUSDm

BTCUSDm

US30m

AAPLm

USOILm

Pro

no suffix

MT4 , MT5

Forex

Indices

Stocks

Energies

Instant

EURUSD, XAUUSD

US30

AAPL

USOIL

MT4 , MT5
Crypto
Market
ETHUSD

Raw Spread

no suffix

MT4 , MT5

Forex

Crypto

Indices

Stocks

Energies

Market

EURJPY, XAUUSD

BTCUSD

US30

AAPL

USOIL

Zero

no suffix

MT4 , MT5

Forex

Crypto

Indices

Stocks

Energies

Market

GBPCHF, XAUUSD

ETHUSD

US30

AAPL

USOIL
Which instruments are available for trading with a Raw Spread account?
The instruments available to trade on the Raw Spread account include:
Forex (over 120 currency pairs)
Metals (up to 8 instruments)
Cryptocurrencies (up to 7 instruments)
Energies
Indices
CFD on Stocks



Which instruments are available for trading on the Pro account?
The Pro account can be created for both MT4 and MT5 for trading on a wide variety of instruments.
Let us look at the list below:
Forex currency pairs, including metals - gold, silver, platinum and palladium
Cryptocurrencies
Energies: USOil and UKOil
Indices
Stocks



Which account types are CFDs on Cryptocurrencies available for?
CFDs on cryptocurrencies are available for
Standard
,
Standard Plus
,
Pro
,
Raw Spread
and
Zero
accounts but they are not available for Standard Cent accounts.



What is spread, and what kind is offered by Exness?
Spread is a measurement of the difference between the current prices for Bid and Ask orders of a particular trading instrument. The spread value is shown in pips, which is a term used to describe price changes of an instrument.
In other words, if the Bid price is 1.11113 and the Ask price is 1.11125, the spread would equal 0.00012, or 1.2 pips.
For many brokers spread is taken as a source of profit, including Exness.
Spread values shown on the website under Contract specifications are average values and can differ from the real-time spread of an instrument in the trading platforms.
Spread Type
We provide trading on instruments with dynamic spread. We also offer stable spread, but only for certain currency pairs.
Dynamic spread, also known as floating spread, constantly changes. A spread's value depends on market volatility and may be wider or narrower than average, so this frequent changing is what dynamic refers to.
Stable spread is fixed most of the time, so traders will have predictable costs of trading. The calculation of stable spread is made using a weighted average of the spread and ticks in a certain timeframe.
Stable spread is offered for these instruments nearly 90% of the time (excludes periods of market volatility):
EURUSD, XAUUSD, GBPUSD, USDJPY, GBPJPY, USDCAD, AUDUSD, USDCHF, EURJPY, EURGBP
Can I check the spread for each instrument?
Exness offers its clients the ability to trade various instruments with dynamic spreads, with more details found in our Contract Specifications.
These specifications indicate the average spread only since for dynamic spreads, the maximum spread cannot be determined as the spread is affected by market conditions.
Average spread is an approximate estimation of the spread of an instrument (in pips), calculated by studying the spread trends in an instrument over a period of time.
If you would like to view the exact spread of an instrument live, follow these steps to enable the Spread column in your trading terminal:
Log in to

MT4/MT5.
Find the

Market Watch

window.
Right-click anywhere in this window, and select

spread

from the list.
Now each instrument will show its exact spread amount in a new column.




Which account type is available to new Exness traders?
Of the account types offered by Exness, the Standard Cent account is the most user-friendly to new traders. This account type allows you to trade with much smaller trading units known as cent-lots, as well as requiring no minimum deposit to get trading.
Lots vs. cent-lots
A lot is a standard unit size of a transaction and is typically equal to 100 000 units of the base currency, used to calculate margin, free margin, and pip value. On the other hand, cent-lots represent only 1 000 units of base currency, meaning you are trading much smaller volumes.
In this way, cent-lots mitigate risk when trading compared to standard lots.
For more information about cent-lots, follow the link for its explanation on the Standard Cent account page.
No Minimum Deposit
Having no minimum deposit requirement means trading is more accessible to new traders.
Demo Accounts
Alternatively, if you wish to practice trading without using real money then a demo account is the best option. A demo account is not available for Standard Cent accounts, but can be used to trade on all other account types offered at Exness. The trading conditions are the same for both real and demo accounts, so it's very practical for learning how to trade.
Follow the link for a detailed look at all account types offered by Exness.


Is there any contract period on US Oil?
No, there is no contract period on US Oil because it is a spot CFD commodity, which means buy or sell based on immediate market prices.

 
Can I change my account server?
Unfortunately, this is not possible. When you create an account, it is randomly assigned to a server. However, you can always create a new account and check if it gets assigned to the server of your choice.
Note that the server has no impact on the trading conditions of an account.
Different servers are used by different accounts and services to optimise bandwidth; if there was only one server to service the amount of accounts that exist, it would negatively impact latency for all accounts. As such, spreading the load on servers minimises the impact on your trading experience.



What is a Limit Order, and how do I place it?
A Limit Order is a type of Pending Order set in a direction opposite to what is profitable, in order to increase profits.
The types of Limit Orders are:
To Open:
Buy Limit:

to buy at a price lower than the current ask price.
Sell Limit:

to sell at a price higher than the current bid price.
To Close:
Take Profit:

to close a profitable position.
How to place a Limit Order
Log into MT4/MT5.
Open a new order by double-clicking your chosen instrument.
Change Order Type to

Pending Order.
Select

Buy Limit

or

Sell Limit

from the revealed area under

Type.
Set the requested price, ensuring it stays

within valid parameters

in case of an

invalid SL/TP

message.
Your Limit Order is now set.
Note that if you choose an expiry date that falls during a weekend, your order will expire before the market closes at the end of the current week.
Are there any restrictions with regards to trading methods?
At Exness we do not enforce restrictions on your trading methods, defined as 'your approach to analysis and deciding when to trade'.

You're welcome to use any trading methods you desire, but please be sure to understand and observe our specific policies on topics such as multiple Personal Areas, payment processes, etc. Further, Exness does reserve the right to cease its service to traders who engage in unethical behavior, fraud, software manipulation, or any unmentioned illegal activity.

 
Why is margin suddenly being held for my hedged orders?
If margin is being held for hedged orders it could be due to one of the below reasons:
You are trading in different

suffixes.
You have closed a part of the hedged order.
You are trading in different suffixes
Orders are considered completely hedged only if the instruments have matching suffixes. If you have a buy order in EURUSD and sell order in EURUSDm, full margin will be held for both orders.
You have closed a part of the hedged order
When two orders are hedged and you close one of them, the other order gets automatically unhedged. Thus, full margin is held for it.
Note: If closing a part of a hedged order during a high market volatility period (like before market closure), margin requirement for the unhedged order may be higher.